Mochi with tomato sauce
3. Stew the onions and tomatoes in the pot. The onions should be glassy.
4. Add the water
5. Then add the rest of the ingredients and leave everything simmer at least for 20 minutes.
5. When the tomato mass has cooled slightly, mix the mass with a blender.

6. When the rice is steamed, put it on a cold moistened towel. Place beside it a small bowl with cold water. Kneel Dee ricedough with the towel through. If it sticks too much, moisten hands with cold water and dissolve the dough. You can then continue to knead it with your bare hands. If it sticks too much moisten the fingers again with the water.

7. 7. Form small dumplings, place them on a plate or in a small bowl and pour them with the tomato sauce.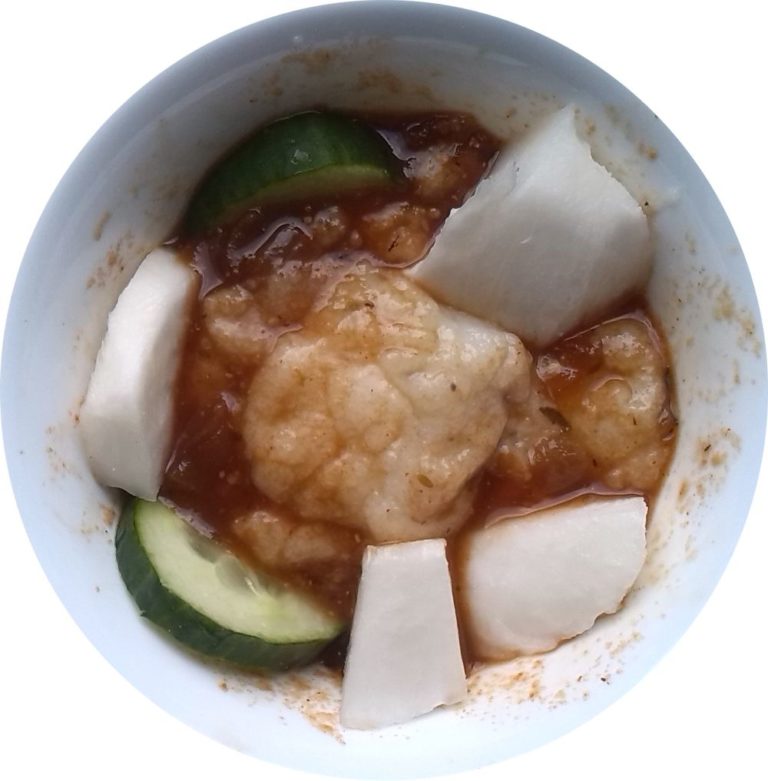 Merken
Merken
Merken
Merken
Originally posted 2017-09-29 19:52:00.