Ukishima is a wagashi. This is a kind of steamed cake. Who wants to try the original recipe, changes the marzipan by Anko.
Ingredients:
150g marzipan
4 tbsp sugar
2 tbsp water
1 egg yolk
1 egg white
ca. 8g flour 405
ca. 8g joshin-ko rice flour
1 tsp baking powder
2 tbsp raisins
some rum
1 tsp Matchateepulver
1 tsp Kakao
1 Nagashikan or some muffin molds
Preparation
Put the raisins in rum for several hours. Mix the marzipan with water and 2 tablespoons of sugar. Beat the egg white until stiff and add 2 tablespoons of sugar. Sieve flour 405 and baking powder on the marzipan-water-sugar mixture. Add the rice flour. Then lift the stiff egg whites under the mass. Place the Nagashikan with baking paper or oil lightly the muffin panes. Stir the raisins in the dough and split it into two halves.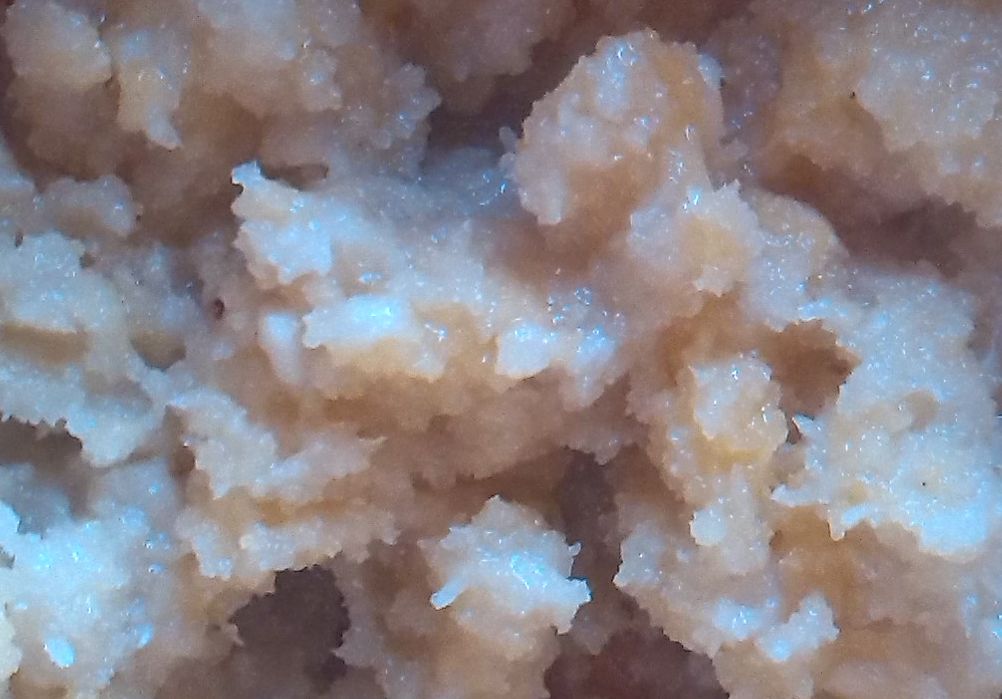 In one half stir the matchate powder. Stir the cocoa into the other dough. First fill the brown dough into the mold, then fill the green dough on top. Sprinkle a par soaked raisins above, if you want. Place a wok with hot water. When the water boils, place the muffins in the steamer and steam everything for about 20-30 minutes. When he's done, throw the Ukishima out of the molds and serve him with a bowl of matcha.
You can read something about Ukishima in the Encyclopedia of Wagashi!
In my cooking diary you can read something about the theme Ukishima .
Quellen: Wagashi Maniacs Artikel über Ukishima
Merken
Merken
Merken
Merken
Merken
Merken
Merken
Merken
Merken
Originally posted 2020-01-19 18:13:14.