Ichigo Daifuku Mochi (Daifuku Mochi with Strawberryfilling)
Ingredients:
Mochi-Basic Recipe
Strawberrys
Marzipan
Preparation:
When you are cooking the Mochi dough reduce the water a little.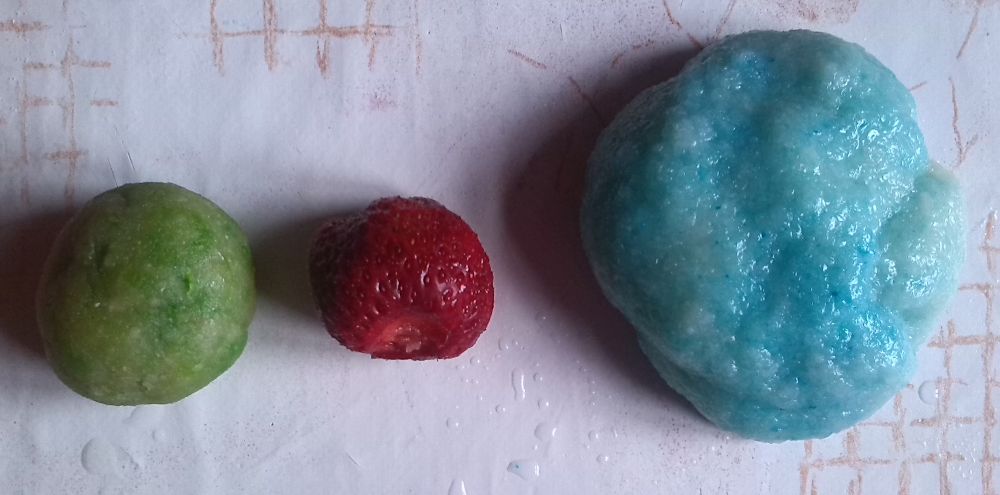 Cover a strawberry in marzipan. Wrap it in the Mochi dough.
If you like to try out the original Japanese recipe, instead of the marzipan, take the red azuki bean paste.
Another recipe you can finde at Wagashi Maniac.
Merken
Merken
Merken
Merken
Originally posted 2020-02-09 16:41:34.